November 30th, 2019 Update:
Since our 2016 inception date, the CEF has provided over $61,000 in teacher and student grants!
-----------------------------------------------------------------------------------------------------
The mission of the Clarenceville Education Foundation is to enhance the resources available to students and teachers of the Clarenceville School District in order to foster and expand educational opportunities for programs impacting students.

Our Goals

Enhance student learning and teacher effectiveness by putting resources into the classrooms for items the district cannot fund.
Provide scholarships
Reward achievement growth and promote a desire to learn
Provide technology enhancements to encourage new approaches to teaching & learning
Deliver enrichment opportunities
Provide mini – grants to enhance and sustain programs
Endowments
The Clarenceville School District continually seeks endowment funds to strengthen the financial stability of the foundation as a whole, and create more unrestricted revenue streams. An endowment demonstrates the long – term mission of the foundation.

Governance

The Board of Directors of the Clarenceville Education Foundation implement policies and decisions further the mission of the foundation. The focus is on providing financial resources that advocate for student learning & achievement. A 21 member board of directors that is representative of the community govern the Clarenceville Education Foundation.

The staff of the Clarenceville Education Foundation will be comprised of volunteers.

History

In the fall of 2014, the Clarenceville superintendent sought approval from the Board of Education to explore the development of an educational foundation in order to provide the school district with the financial means to enhance the delivery of quality educational programs and activities to ensure all students were given the opportunity to be well prepared to compete in a diverse and competitive world.

Facilities and Service Delivery

Foundation Office: Clarenceville Education Foundation, 20210 Middlebelt Road, Livonia, Michigan 48152. Phone: 248-919-0400; Fax: 248-919-0430
Community Partners
Bill & Rods Appliances AlphaUSA
Financial & Portfolio Advisors, Ltd. Community Financial Credit Union
Livonia UPS Store Zeal Credit Union
Livonia AM Rotary Masco Corporation
News
Wednesday, March 20, 2019 7:25 AM
Clarenceville Education Foundation is excited to announce we have partnered with Botsford Commons to host our Inaugural "Lace Up, Clarenceville" 5k Walk/Run. We are also looking for various sponsors, including t-shirt sponsors too!
---
Monday, January 14, 2019 3:06 PM
CEF Announces 3rd Bowling for Education Event on February 16th, 2019!
---
Thursday, October 20, 2016 9:55 AM
Community Financial Credit Union Provides CEF with an additional $1,500 Teacher Grant
We are very excited to announce that Community Financial Credit Union has awarded our Foundation with an additional $1,500.00 grant towards the 2016-2017 Teacher Grant Program we will be implementing very soon. This is in addition to their donation of $1,000.00 during their 60 days of Summer Sharing Program. Special thanks to the entire team at CFCU for their incredible donations this year!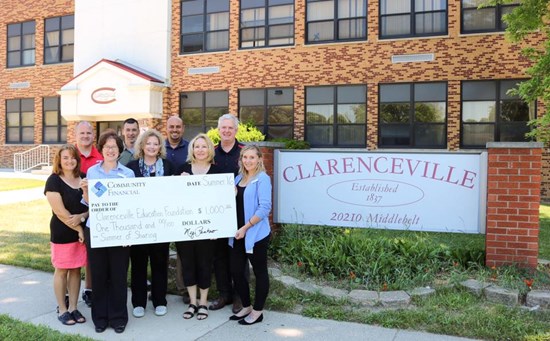 ---
Thursday, October 20, 2016 9:33 AM
Blue Plate Diner "EAT OUT FOR EDUCATION"
A huge thank you to our Clarenceville families and friends. Last week we had the perfect opportunity to join together as a community and share meals and conversation while at the same time raising funds for the Clarenceville Education Foundation.

The Blue Plate Diner, it's staff and owner Bob Modes were the best in hosting our first ever Joint Fundraiser. They donated 15% of each meal purchased to the Foundation over a two day period with the result being several hundred dollars raised for us to use in funding classroom grants.

Clarenceville is a community. Blue Plate is a supporter. Together we are building a foundation upon which we can all be proud. Thank you Clarenceville families and thank you Blue Plate.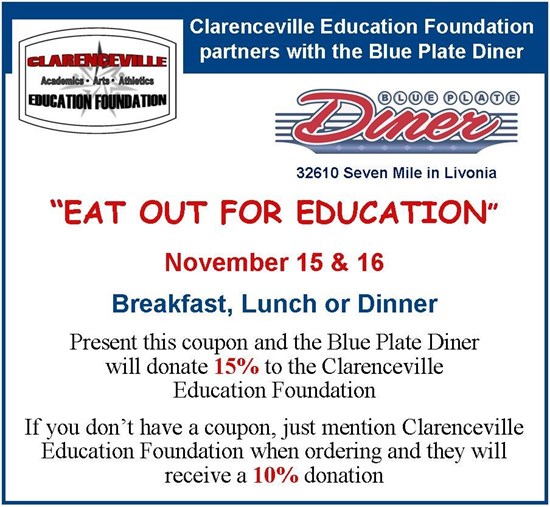 http://livoniablueplate.com/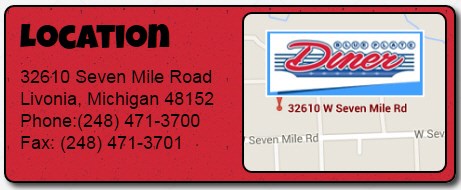 ---
Monday, April 18, 2016 11:15 AM
Join us for our Kick Off Event!