Blue Plate Diner "EAT OUT FOR EDUCATION"
A huge thank you to our Clarenceville families and friends. Last week we had the perfect opportunity to join together as a community and share meals and conversation while at the same time raising funds for the Clarenceville Education Foundation.

The Blue Plate Diner, it's staff and owner Bob Modes were the best in hosting our first ever Joint Fundraiser. They donated 15% of each meal purchased to the Foundation over a two day period with the result being several hundred dollars raised for us to use in funding classroom grants.

Clarenceville is a community. Blue Plate is a supporter. Together we are building a foundation upon which we can all be proud. Thank you Clarenceville families and thank you Blue Plate.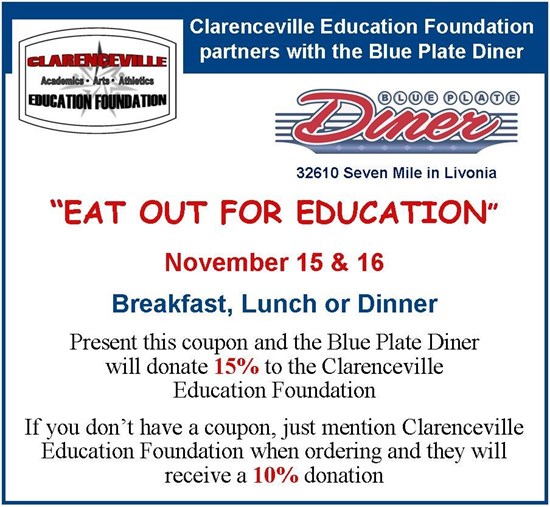 http://livoniablueplate.com/